DIGITAL READY PROGRAMS TO
GROW YOUR CAREER
Become Future Ready with our Advance Computing Courses & Explore New Opportunities in your Career…
Welcome to Institute of Computing & Technoscience
We offer Professional Career Oriented IT & Computing Courses
Our faculty staff come from accomplished backgrounds with vast experience in the field of education that have shaped many of minds.
Specially Designed Courses to help learner learn the right thing & use it in real life scenario
Our methodology of training delivers the knowledge and skills to our students through a multimodal approach comprising of practical assignments, case studies, project, and industry seminars.
What are Learners supposed to do after learning the course?
Find out what you like doing best and get someone to pay you for doing it.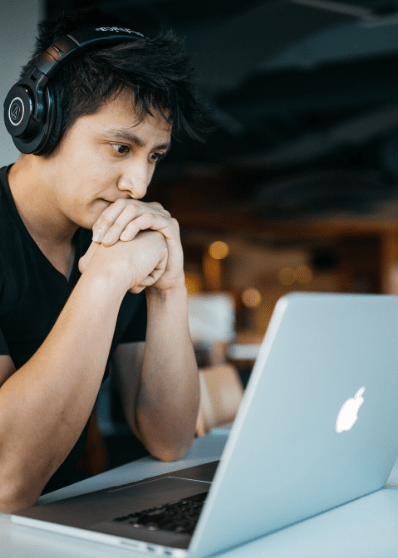 We make you
FUTURE-READY!
We, at IOCT, helps our Students to become future proof with advance courses in IT Sector & Computing Skills. Our courses helps our students to gain practical computing skills and use it in real world to perform the tasks more effectively & efficienctly.
Specially Designed Career Oriented Courses
All
ADVANCE
BASIC
PROFESSIONAL
IOCT stands for Institute of Computing & Technoscience
IOCT provides much more than just courses…
Govt. Recognized Certifications
Professional Certifications That Offers Endless Opportunities!
GET CERTIFIED.
Successful students not only earn the IOCT certification but also have the opportunity to earn industry-recognized certifications from Government.
IOCT has a dedicated job placement team who prepares and supports all students to perform at our placement drives, which enables them to acquire a successfull career.
IOCT's expert counsellors will help you to make the right career choice based on your unique strengths and abilities.
IOCT  Provides best internship opportunities and various professional courses for students as well as for the people who are looking for job change in their career.
What our Students say about us?